What the heck was he smoking?! I don't use adsense because for us South Africans, $100 is a 'long walk to freedom'. I instead use TrafficSynergy which is way better as it has AdRands and 'Pay Per Click'. I also wouldn't publicly announce that someone should click my ads because it is almost like going to the teller and asking them for a few bucks. It is the user's CHOICE to click on them. Just like how I choose to click on some interesting ones.
For newbies and wannabe click-frauders:
Google AdSenseTM Online Standard Terms and Conditions
. If you read point numbers 3 through 5, you will totally understand what should not be done.
For dumb criminals
(an example on how-to start) Create a group called...
Click Each Other's Ads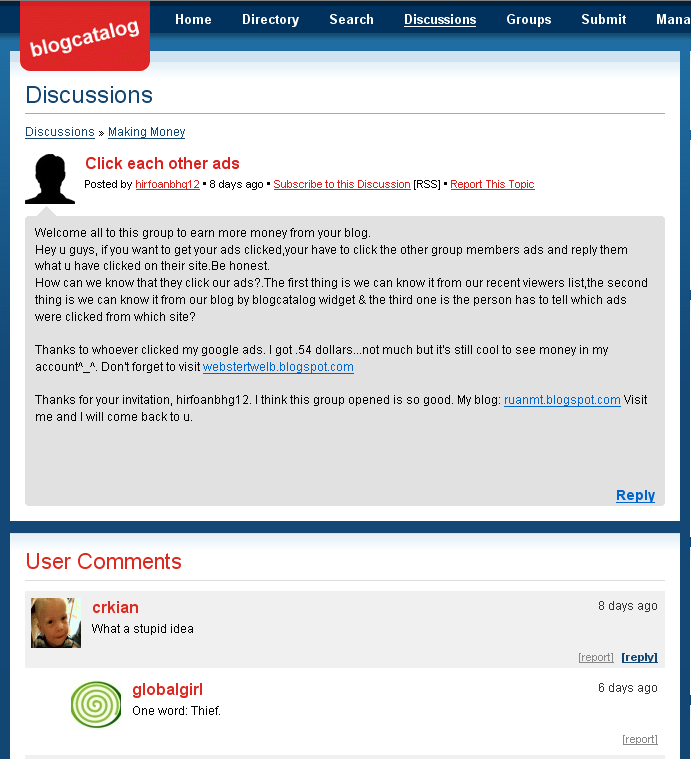 Lots of comments and threats have been made to the guy but I don't see any feedback on it.